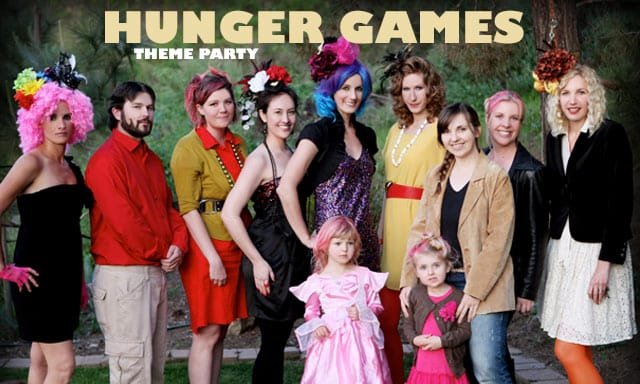 My friend introduced me to the Hunger Games book series. She was hosting a Hunger Games Premiere party for the first movie and I absolutely wanted to go. So, I downloaded the books on audible, and my husband and I listened to all 3 books. We loved the books and, ofcourse, we were so excited to attend the themed party before the premiere of the movie.
This party was unlike any party I'd ever been to before. I'll do my best to retell the whole party with photos taken by my very talented friend/photographer, Cassie Lee.
The Attire:
The invitation to the party encouraged attendees to dress up. There were numerous attendees dressed up as Capital citizens. Those were the most glamorous costumes by far. There was a range of fun colored wigs, vintage hair pieces, bright colored shoes, and outrageous makeup. Here is a great Effie Trinket makeup tutorial. I was late (and cheap) in my costume planning, I decided to go with a Katniss costume in her hunting outfit.  The braid was the only hard part I had to learn, and I'm so glad I did. It's a cute hairstyle that I've remade since the premiere, check out Katniss hair tutorials on YouTube.
Also in attendance were Peeta, Prim, Gale, Seneca Crane (check out his awesome beard), and Effie Trinket.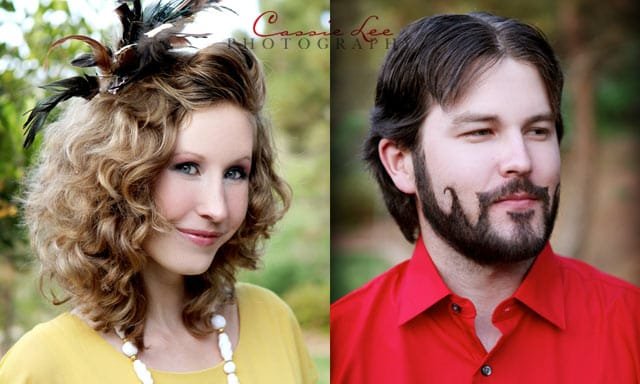 The Food:
The food was a potluck style, where guests brought food inspired from the book. There was lamb stew (real lamb), burned bread and not burned bread (for actually eating), district 11 bread in a parachute, and lots of fruit.
Dessert was made of gold and pink glittered cake pops, and coal mining candy.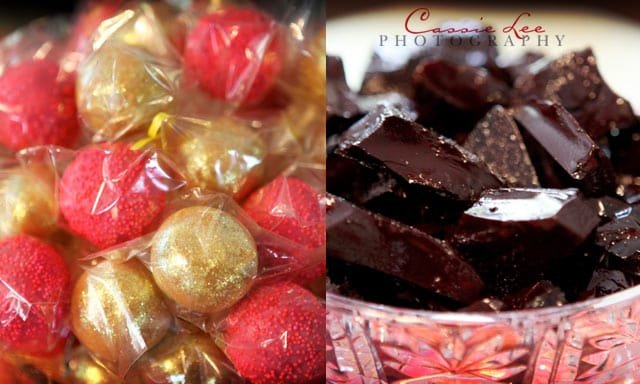 The Games:
The hostess held a reaping/contest for all the guests in attendance. Guests names were picked and called out to choose a prize. Prizes included Capitol themed nail polish, necklace trinkets of the book, survival gear and Hunger Games pins.
The Decor:
Brightly colored decor.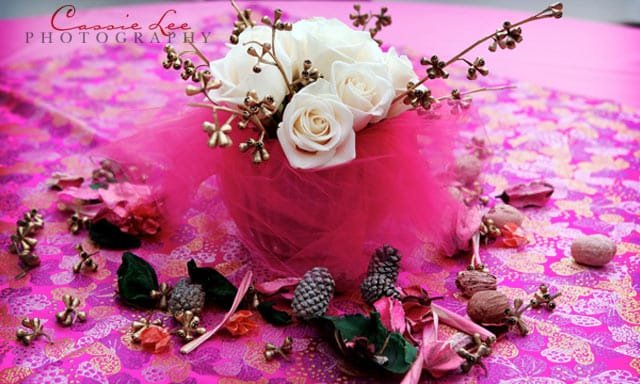 The Movie:
Our group reserved seats at our most posh theater in town. We arrived plenty early. The manager loved all our costumes, and talked with us for a while. The other movie goers also loved the costumes and wanted their picture taken with us. That was super fun, we felt like celebrities.
Check out my friend Heidi's channel over on YouTube for our 2nd HG party for the Catching Fire Premiere.  This time we went to all-you-can-eat Sushi for the pre-movie party. It was so much fun! Can't wait for #3 to come out!

The following two tabs change content below.
Sharon is a freelance graphic designer and stay-at-home mom of three. Inspired by her artistic family, she occasionally builds things that are not made of pixels. She also homeschools and tries her best to eat healthy and live naturally. You can see her digital designs at
MartaStudios.com
Latest posts by Sharon M. (see all)