So join us in our Wizard of Oz family Halloween adventure as we present a side Charter; were going to call them Ozmite.
Now there are several types workers in the Pamper Shop in the Wonderful City of OZ, Mine is a simple last minute costume (hopefully not to confuse you with Dr. OZ). My husband likes to be comfortable for Halloween, thus the reason I chose scrubs. Otherwise I would have ventured the thrift for green pants, green T-Shirt and a White Belt, plus the hat; if you are me and want to be movie accurate.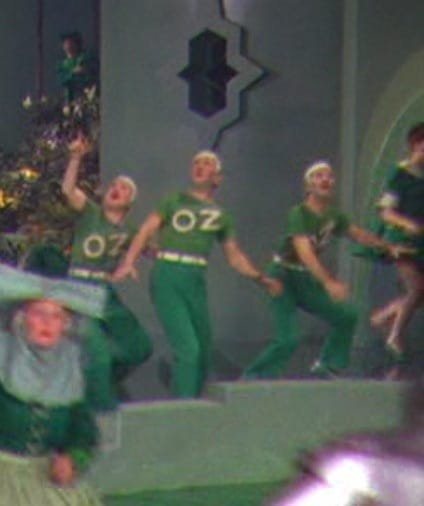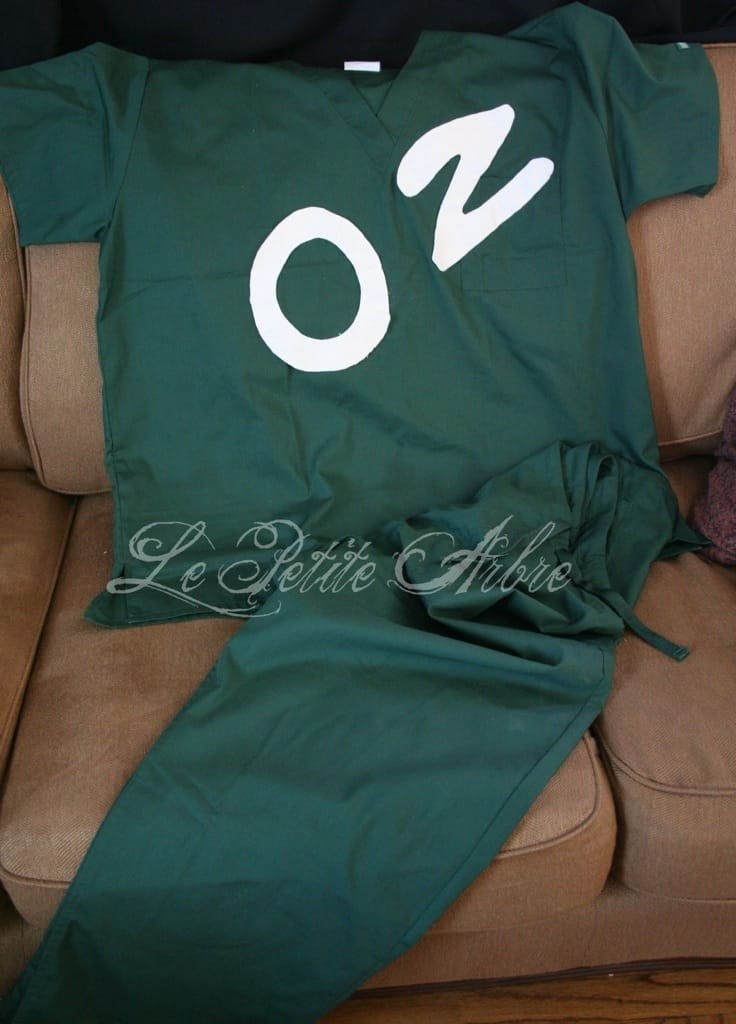 Materials:
(1) Basic Emerald city green Scrub.
3-4 Sheets white felt
2 Sheets emerald city green felt
1 cereal box
tacky glue or if you choose hot clue
Print Out the Letters O & Z on separate sheets of paper as large are they will go and still fit on the paper. Those are your templates. (Use a nice tube shaped font that is not a type) Trace and cut out each letter on 2 white felt sheets. Lay them at an angle across your scrub chest and with large stitches tack them down with white thread.
This costume is all in the Hat. The hat is a man size pill box hat. I cut a salad plate circle from one side of the cereal box, then a long strip the circumference length of the round. Cut shallow slashes along the top of the band and fold the tabs inward. Glue* them to the topside of the circle. When gluing upside down on a covered surface it was easier to have the tabs on the outside. Hat shape done! *(Upon staring at this picture, for it was taken several years ago, I noticed I didn't even bother to use glue to attach the cardboard. I used electrical tape. It stretched nicely and is still together today. Such a man craft tool!)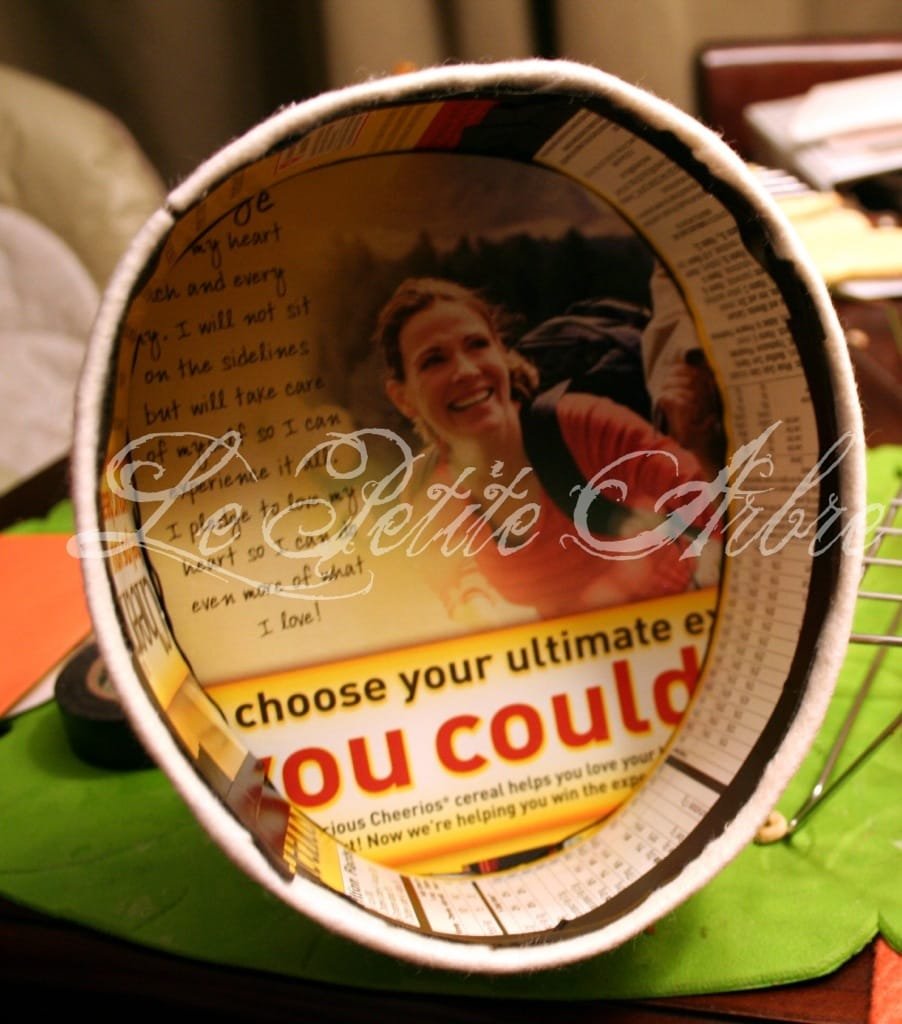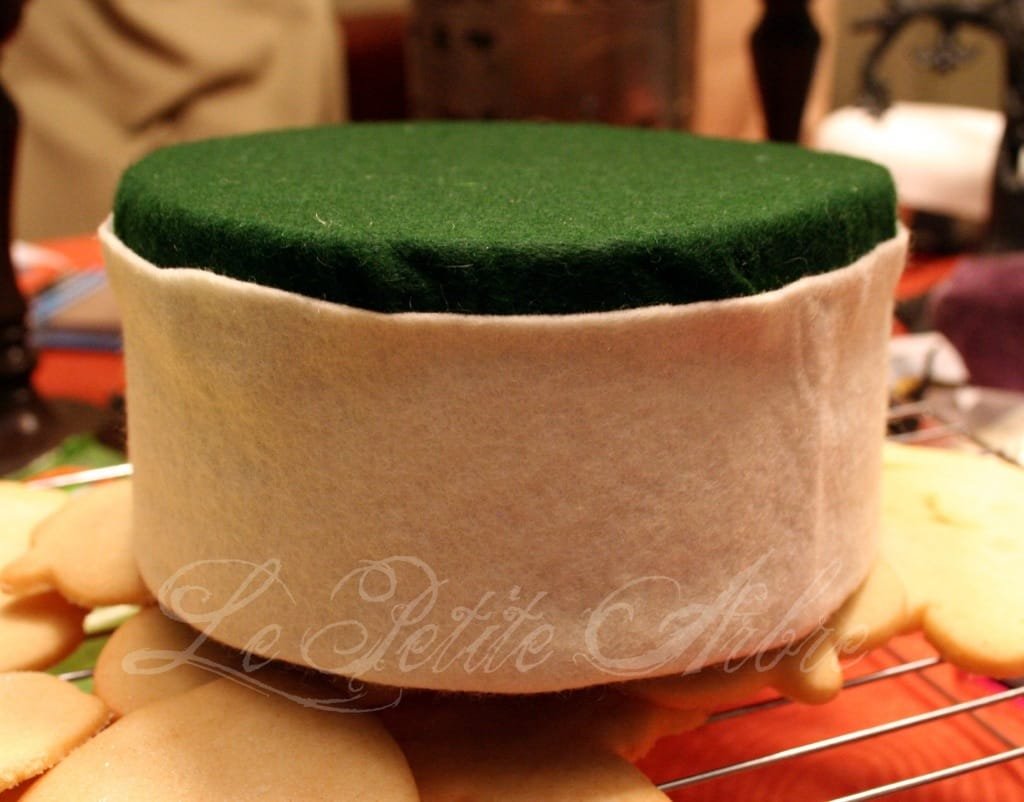 Cover hat with felt. Cut a circle larger than the top of the hat in GREEN felt. Glue down covering top edges of hat. cut a white strip the exact height and circumference of the hat and clue a little lower that the top brim, the rest tuck under the lower brim for finished look.
Cut two long green triangle shapes That taper to a strap a chin strap. Cut a slightly smaller white triangle to glue on top of the green you just cut. Attach to each assembled pair to each side on the underside of the brim sides with heavy tacky (wood) or hot glue. Velcro the bottom of the chin strap. Its for a costume, not for a wedding.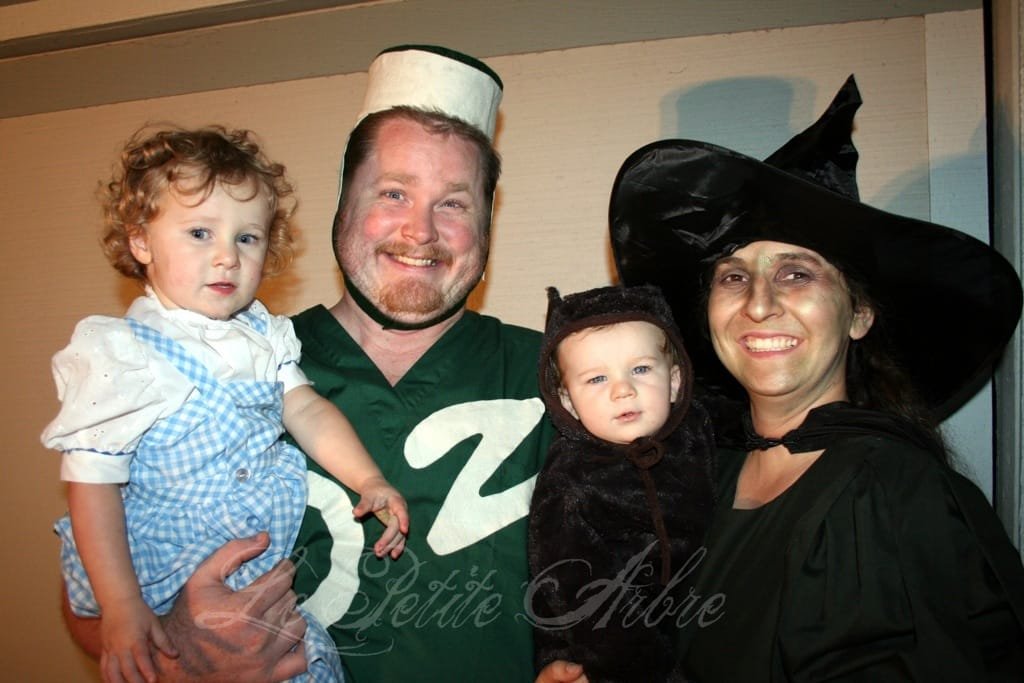 The Dorothy dress I made as well, and the Witch.
The following two tabs change content below.
Rebecca is a seamstress and crafter who loves to create fun, unique and authentic items for her kids and others. She is a stay-at-home mom with two little ones. She and her husband are sci-fi and fantasy fans with a love for books like the Lord of the Rings and obscure movies like My neighbor Tortoro. Feel free to ask her a question or leave a comment.