I started with the Vintage Butterick 6966 Pattern and modified the yoke to suit my princess needs. I also used this pattern to make a Dorothy dress.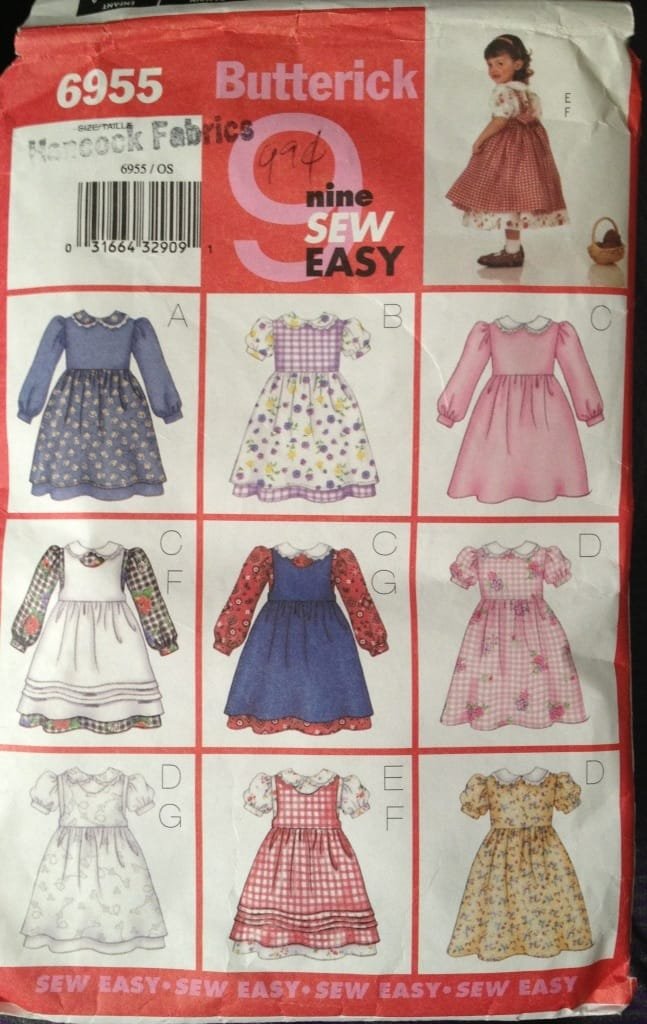 Butterick 4054 is the new one. McCall's 3531 could also work, though it has buttons. Otherwise people on Etsy and ebay sell the one I used.
I got the Idea when my daughter wanted to help me cook and she needed an apron. What more fun than a princess apron that can be worn over clothes. I was trying to theme it with the peasant versions of their formals. Then in play they can put the peasant aprons over the formals then reveal them as part of thier story.
I made this Princess Aurora (Briar Rose) apron for my niece for her birthday and I have waited to post it until after I gave it to her. I took the collar from the prairie dress that is included in the pattern. I later added a cool embroidery on the side of the skirt. (by Fru Fru by HeatherSue)
This one is my Belle. I used light blue because it is what I had left over from our Cinderella costume, but dark blue would be preferred. I embellished the lower corner with this applique. (Fru Fru by HeatherSue)
Related posts: