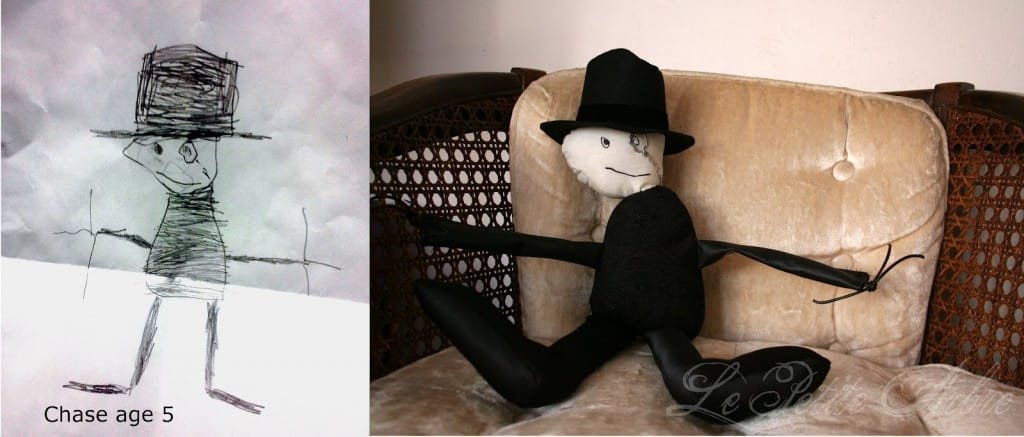 This little gentleman was so much fun to make, especially his monocle. Taken from a little boys drawing and created into a toy. I used stiff felt for this toy, which happens to be my favorite craft medium. It is durable and simple to cut and sew. Plus, I received this great photo of the end product in the arms of his owner. I love to see my crafts used and played with.
In the mean time, we are preparing for our daughter's 4th birthday party. Lemons on the brain. Stay tuned to what might come of it.
The following two tabs change content below.
Rebecca is a seamstress and crafter who loves to create fun, unique and authentic items for her kids and others. She is a stay-at-home mom with two little ones. She and her husband are sci-fi and fantasy fans with a love for books like the Lord of the Rings and obscure movies like My neighbor Tortoro. Feel free to ask her a question or leave a comment.